A

NEW SERVICE FOR DOWNTOWN SPOKANE & THE SPOKANE VALLEY!
GET WHAT YOU NEED-WHEN YOU NEED IT!

There's almost nothing I won't deliver to you!(with some obvious exceptions of course!)

LetDELIVER"EASE"pick up your -

*LATTES/MOCHAS *MEDICATIONS * DRY CLEANING*
*GROCERIES* (No Alcohol!)*LAST MINUTE PARTY SUPPLIES*
*AIRLINE TICKETS*FLOWERS/BALLOONS*GIFTS*
*SCHOOL ACTIVITY SHUTTLE SERVICE TOO!*

I will even pick up your ANIMALS from the GROOMERS! (except for the not-so-friendly ones!)





HOURS OF AVAILABILITY:
MONDAY thru FRIDAY
9 AM to 6 PM

Service area includes DOWNTOWN SPOKANE, SOUTH HILL AREA EAST OF GRAND BLVD., AND THE SPOKANE VALLEY, including MILLWOOD AND GREENACRES! (No service is available to the Northside at this time.)

This service is a MUST for the BUSY PROFESSIONAL!

Especially great forSINGLE PARENTS!


CHECK OUT OUR GREAT RATES!

The following rates are for deliveries requiring less than 1 hour time/travel:
MINIMUM RATE: $3.95
SENIOR RATE: $2.95
Plus cost of item(s).
All deliveries requiring a total time of 60 minutes or more will be billed at only $6.00/hour plus cost of item(s). (Additional mileage @ $.35/mile may apply to certain outlying areas.) Gratuities welcomed, but not required.



GET IT NOW! E-MAIL ME!


FAST, EFFICIENT, FRIENDLY SERVICE!
"BEEP BEEP"!
MOST DELIVERIES WITHIN AN HOUR! MEDICATIONS AND PRESCRIPTIONS GIVEN HIGHEST PRIORITY! (Refer to our About page for details.)
When you are sick or injured, you need a little EXTRA help. Let DELIVER"EASE" be the extra hand you need!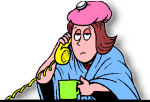 Refer to our "About" page for details!

HONEST, FRIENDLY SERVICE! SATISFACTION GUARANTEED!
GET IT NOW!
E-MAIL ME! OR CALL 710-2695